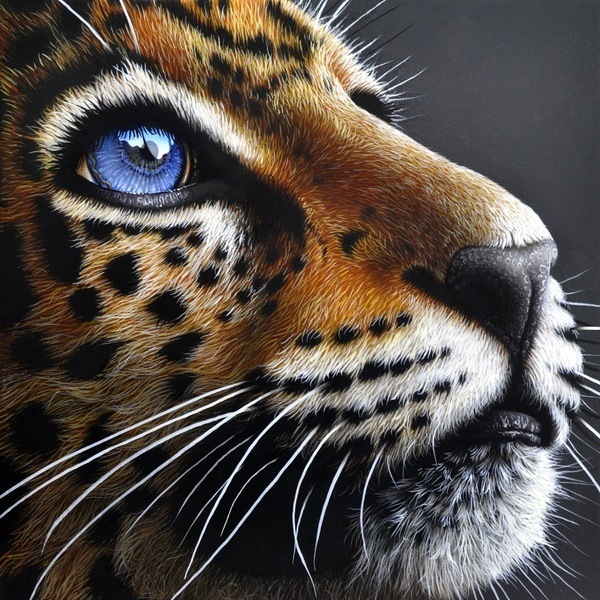 Jaguar Cub by Jurek Zamoyski Ink on Board
As I was rolling through the art that had recently sold on Fine Art America this morning, I came across this painting.
It is a ink painting done on board by Jurek Zamoyski. The title of the piece is Jacguar Cub. There are several things I like about this piece.
1. The composition is great. The jaguar seems to be looking at something. Does it make you wonder what that might be ?
2. The jaguar touches 3 sides of the frame . Shows enough without crowding the space.
3. The eye and nose make an energetic line to the right.
4. The eye is positioned in an interesting spot.
5. The colours and details are crisp and clean. The eye in particular adds mystery to the whole piece.
Feel free to share your thoughts about this piece in the comments section. Be glad to hear from you.