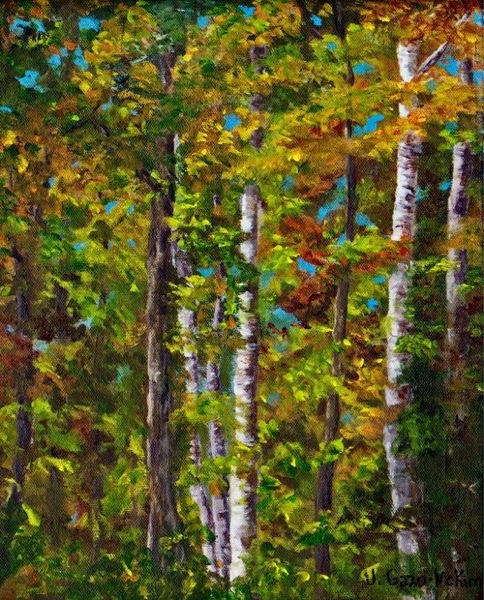 For the past year I have been watching and enjoying the PaintAlong online art classes by Johannes(Jo) Vloothuis, an accomplished Canadian and internationally recognized artist, through his website improvemypaintings.com and Northlight books.
Why I Enjoy His Classes So Much
Jo takes a problem solving approach to designing and painting a professional image while imparting his ' golden nuggets' of tips and techniques.
He has a friendly non pretentious manner and is generous with his time and expertise with a healthy dose of humour.
You get to watch him live and see how he uses his brush as he paints. Even better, you get an edited download of the session to watch again at your leisure.
He does a different picture each session with a different medium. He usually cycles through oil, acrylics, watercolour and pan pastels.
He critiques students' work submitted online as well as the students who are working along with him in his studio. I have found these critiques very helpful in improving the design of my own work.
He repeats his golden nuggets throughout the classes. At first I was overwhelmed by all the information but now I am using and being aware of what is working and why in my painting.